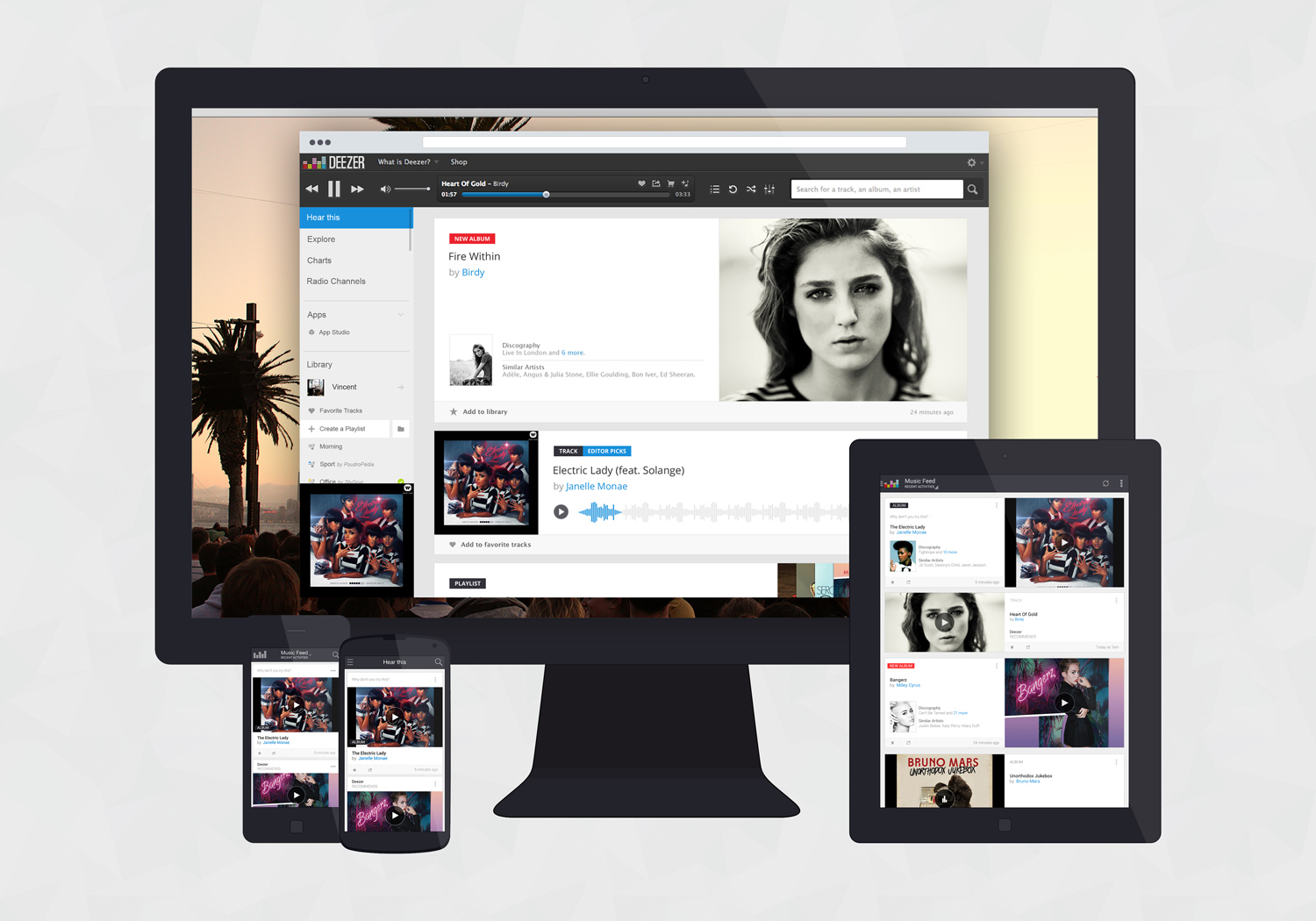 Meet Deezer, the second-largest online music streaming service in the world.
Finally making its debut in the US market two weeks ago, Deezer is now available in 183 countries around the globe. With 16 million users and 5 million paying subscribers, the 7-year-old French company is a dynamic contender in the music streaming industry. While its figures still fall short when compared to Spotify—which has more than twice the active users and double the paid subscribers—its new high-definition service Deezer Elite gives the company a competitive edge.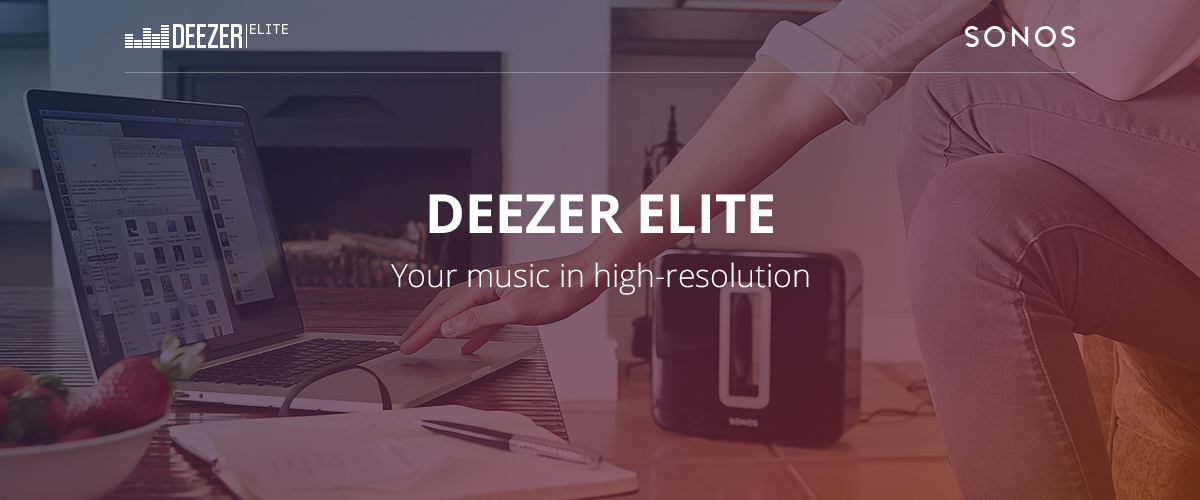 Deezer Elite, a service presently being offered exclusively to Sonos customers in the US, targets a niche market of high-definition audio enthusiasts. Tyler Goldman, CEO of Deezer North America, believes Deezer Elite is the streaming service audiophiles have been waiting for.
"This is a group that spends a lot on hardware, but only a small fraction have a paid music-streaming service," Goldman said in an interview with Mashable. "This group feels, while these services provide a great value, the quality has gone backward from vinyl, to CDs to MP3."
Goldman estimates there are 20 million audiophiles in the world, majority in the US, and they are pedantic when it comes to having access to high-fidelity sound. They purchase high-end audio systems, but to be fully utilized, at least five times the quality of music currently available on other streaming services is required. This is where Deezer Elite comes in.
"Audio enthusiasts no longer have to choose between a streaming service and high-quality audio," Goldman stated. "With Deezer Elite they can have both for the first time."
Elite will stream millions of tracks in lossless FLAC format, at 16-bit/44.1kHz, according to Sonos. FLAC files are encoded at a higher bit rate to produce a better sound quality that does not get degraded when compressed, unlike MP3s.
Spotify Premium and most paid streaming services stream at a maximum rate of 320 kbps, the standard bitrate for high-quality MP3s. Deezer Elite streams at five times this quality, with a rate that equates to about 1,411 kbps.
Deezer vs. Spotify
Price: Deezer Elite and Spotify Premium both offer an ad-free 30-day free trial. After that, Deezer Elite will cost $19.99 a month. Sonos customers get a promotional rate of $9.99 at the moment if they commit to a year, or $14.99 a month otherwise. Spotify Premium costs $9.99 a month.
Music Library: Deezer has a music library of 35 million tracks that reach 183 countries worldwide, while Spotify has over 20 million songs that reach 58 countries.
Design and User interface: Just yesterday, Deezer launched a re-designed version of its web player and desktop application. Its "stripped back, smart redesign" looks vaguely similar to Spotify's design and interface. Deezer for Mac is only available in beta at the moment, but the design across all other devices including web, Windows, mobile, tablet, TV, HiFi and car is clean, minimalistic and easy to navigate. Spotify's dark, sleek and streamlined design is consistent across all its platforms including Mac, Windows, mobile and tablet. Its interface is slightly complex when navigating for the first time, but you get used to it fairly quickly.
Music Discovery: Deezer and Spotify both have features enabling users to discover new music. Deezer's 'Hear This' feature is more or less the equivalent of Spotify's 'Discover.' They both have personalized music feeds that show albums and tracks you may be interested in, based on your music taste derived from your listening habits. The only major difference is that Spotify does not recommend playlists, just artists, albums and songs. However, Spotify definitely has a more comprehensive selection of Genre & Mood playlists for any occasion and the song choices in each playlist are always extremely appropriate.
Ultimately, Deezer's appeal lies in giving people access to high-fidelity music with its Elite service. It is aimed at a niche market, but this niche has the potential to be quite profitable. "It was a natural fit to create a service that really targeted this segment of audio enthusiasts," according to Goldman. Casey Newton of The Verge thinks its niche aim could very well be "the wedge the company needs to attract a more mainstream audience".
Goldman believes the uptake will happen very quickly. The company has "focused on super-serving market segments instead of a one-size fits all offering", and since that has worked well for them worldwide, they expect the same in the US.
Despite Goldman's confidence, the fact that Deezer Elite is currently only available to Sonos customers in the US raises skepticism about how well it will really take off in the market. Not to mention, it will cost twice as much as Spotify Premium and other streaming services. According to CNET, Deezer could be "risking mass appeal in its biggest market by targeting the high end, at a time when the US streaming landscape is still largely up for grabs."
Are you enough of an audiophile to make the switch?