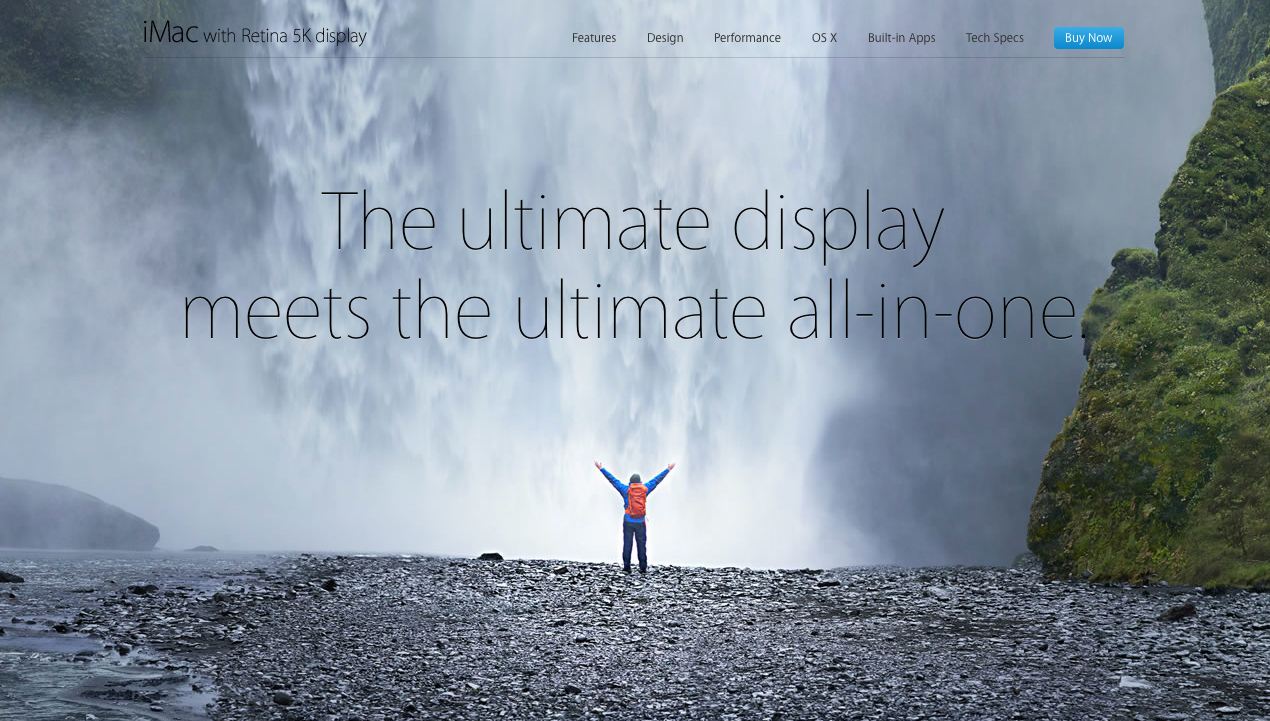 Apple took to the stage last Thursday at its headquarters in Cupertino, California to make sure fans know what their options are. From hardware to software announcements—here is everything that was announced at their keynote:
iOS 8.1 will be available on Monday
According to senior vice president of Software Engineering at Apple, Craig Federighi, 48 percent of Apple users updated to iOS 8 since its release 4 weeks ago.  They can expect iOS 8.1 to become available this Monday. With the update, the Camera Roll feature will be restored to the Photo app, iCloud Photo Library beta will allow photo accessibility from all linked Apple devices, and Apple Pay will become available for iPhone 6 and 6 Plus users.
Get Apple Watch SDK: WatchKit in November
Apple revealed that its Software Development Kit (SDK) for the early 2015 Apple Watch, which they are calling WatchKit, will be made available to developers in November. WatchKit will provide developers with the tools, libraries and resources they need to build apps for the Apple Watch.
OS X Yosemite is here.
At the Apple's Worldwide Developers Conference last June, Apple launched a public beta of OS X Yosemite that gave 1 millions user early access to a preview of the update. Federighi announced Apple's latest version of the Mac operating system, which is providing a more modern look, functional additions to Mail and Spotlight, and a seamless integration with iOS 8, has been made available in the Mac App Store for free.
Mail
There's a new feature called MailDrop, which allows users to send attachments up to 5GB in size. The file is uploaded to the receiver's iCloud, where it can be downloaded. Users of other mail services are provided with a download link of the file that lasts 30 days. There's also the newly added markup feature, which will allow users to fill out PDF forms and add text notes to images.
Spotlight
Apple's system-wide search tool, Spotlight, now provides web results based on the search terms the user inputs.
iOS 8 integration
The Handoff and AirDrop features use Wi-Fi and Bluetooth LE to detect proximity and to connect a OS X Yosemite desktop to other iOS devices. Handoff allows the user to switch from one device to another, and with AirDrop files can be transferred over a network connection between devices.
OS X Yosemite also gives you the opportunity to make and answer calls and SMS messages directly from your Mac computer.
iPad Air 2 and iPad mini will be available for purchase starting Monday.
Apple announced that the 10-inch iPad Air 2, equipped with Touch ID fingerprint sensor, an A8x chip and 3 billion transistors for faster CPU performance, an updated FaceTime HD camera, and a 10-hour battery life, will be available Monday, starting at $499 for the 16 GB model.
The iPad Air 2 is 18 percent lighter than its predecessor and will be available in silver, space grey, and gold.
The iPad mini 3 wi-fi models with retina display, a 5-MP camera, and Touch ID is starting at $399, and the cellular models $529.
iMac Retina 5K Display ships today.
Senior Vice President of Worldwide Marketing at Apple, Phillip Schiller introduced the latest iMac, what he calls the "Retina 5K Display." With a 27-inch display screen with a 5210 x 2880 resolution, the iMac uses a power-saving display that decreases energy consumption by 30 percent. The Retina 5K iMac will run you $2,499 with its base configuration.
Watch Mashable's abridged version of the keynote in 80 seconds.