Price Elsewhere: $49.00 for a single-site license.
ThinkCode Price: 80% off discount!
How can Customer / Order CSV Export Plugin for WooCommerce help your business?
Though WooCommerce provides you reporting and order fulfillment tools, Customer / Order CSV Export Plugin for WooCommerce gives merchants more control over their data, and this provides control as well as an easy and quick way to export data.
Customer / Order CSV Export Plugin for WooCommerce Feature Breakdown:
Export customer Information: whether a Client, email, addresses, name, and customer information
Export order data like discounts utilized, order totals, shipping information, line items, and details
Create custom export formats to include the order or client data you want
Processes exports asynchronously so thousands of documents can be exported at one time, even as you continue working on your website!
Download files immediately, or keep working — you will see an admin notification when your documents are ready for download
Bulk Export tool enables you to export all orders, or export based on order status, product(s) included, product groups contained, or date range
Utilize the bulk export tool to get a listing of clients, or a list of customers by enrollment date
Manually export or move one or more orders while watching your order list via bulk activities
Manually export or transfer client exports while watching your "Users" list in WordPress
Automatically export orders to CSV on a recurring basis via FTP, HTTP POST, to numerous email addresses, or just save them locally
Establish an export program and beginning time for auto-exports
Option to automatically export orders individually after they are paid for
Automated exports simply contain new documents to avoid duplication
Transport status for automatic exports is tracked to inform you of failures
Compatible with WooCommerce Subscriptions: export renewal or subscription orders only
View and download previous exports in the past 14 days from the "Export List"
Export custom fields (static or meta values) for customers and orders
Customer / Order CSV Export Plugin for WooCommerce Backend Demo:
Dashboard
Export Started Message: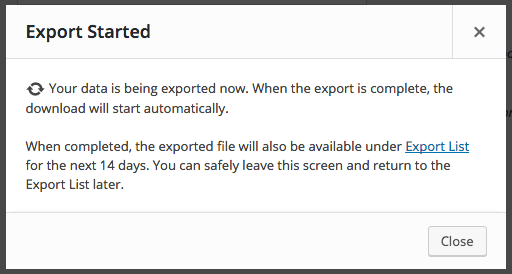 Export Completed Notice

Export Format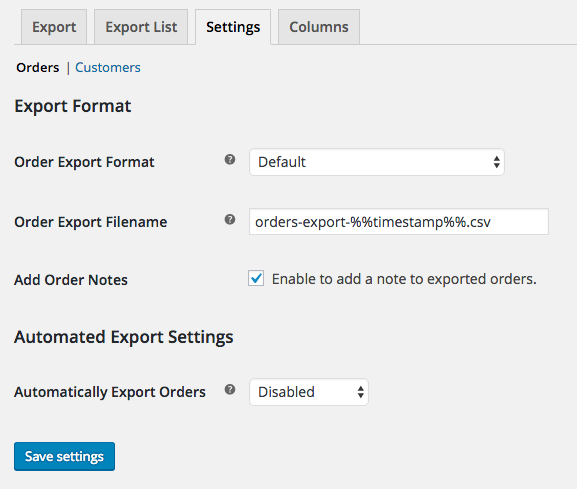 Build Custom Format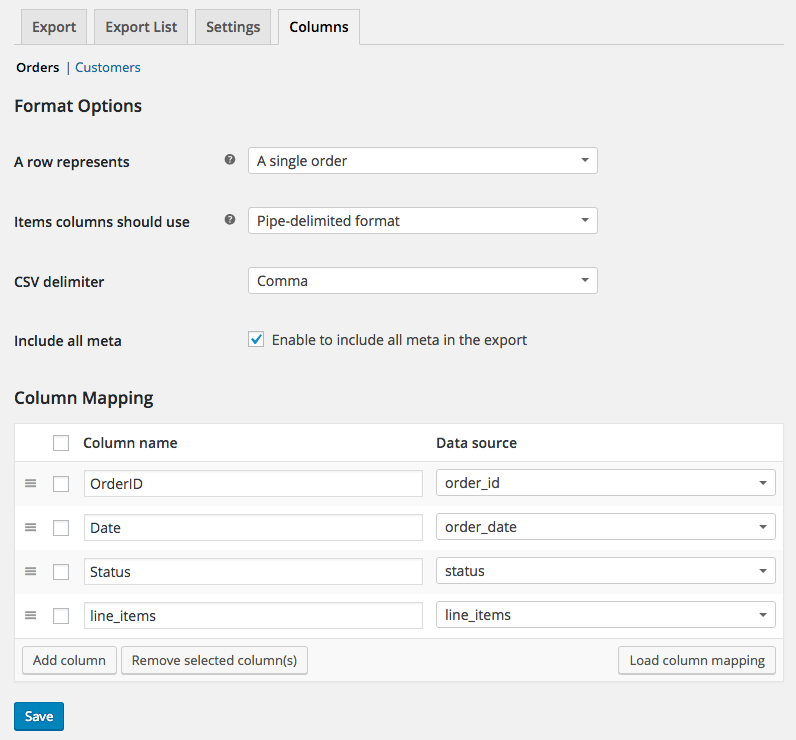 Export Tool: Orders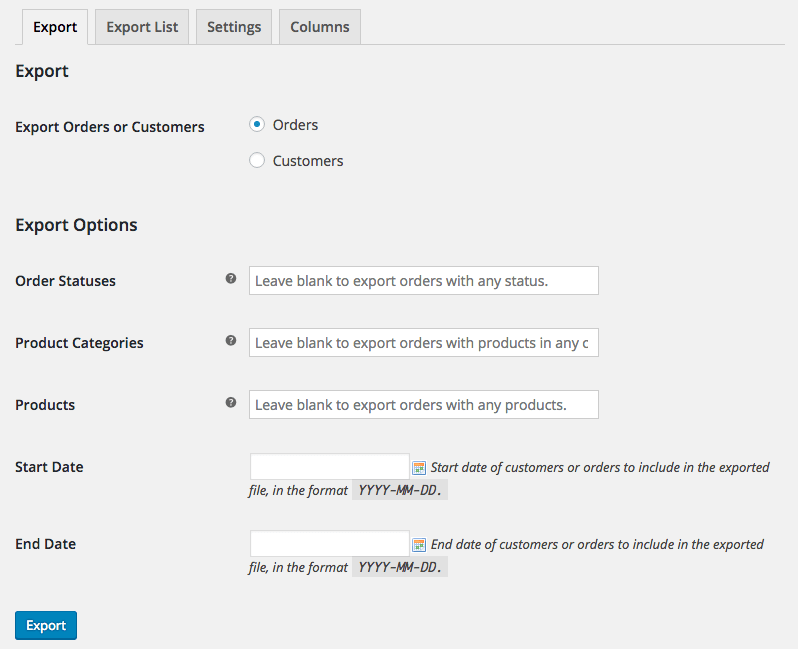 Automated Export Settings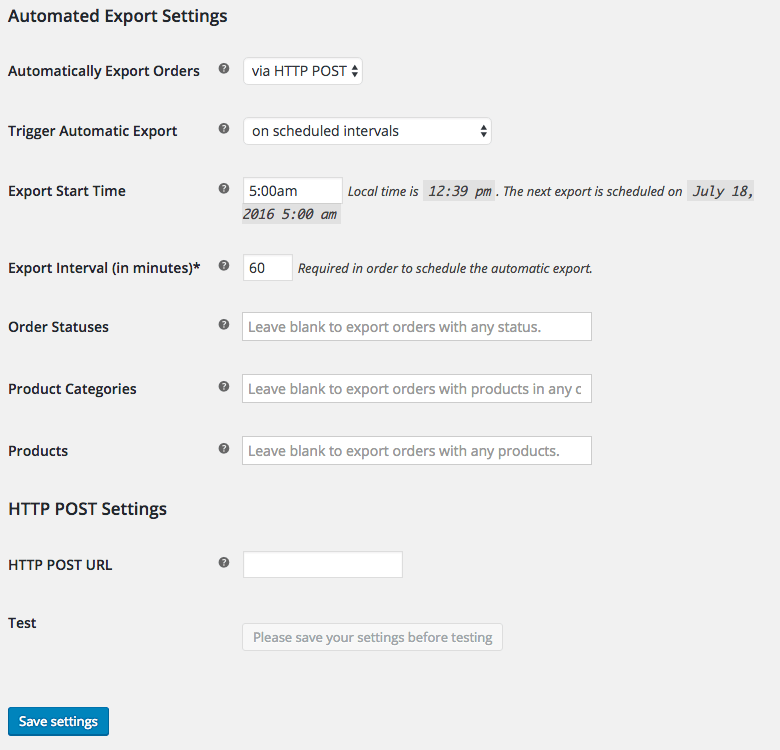 Export List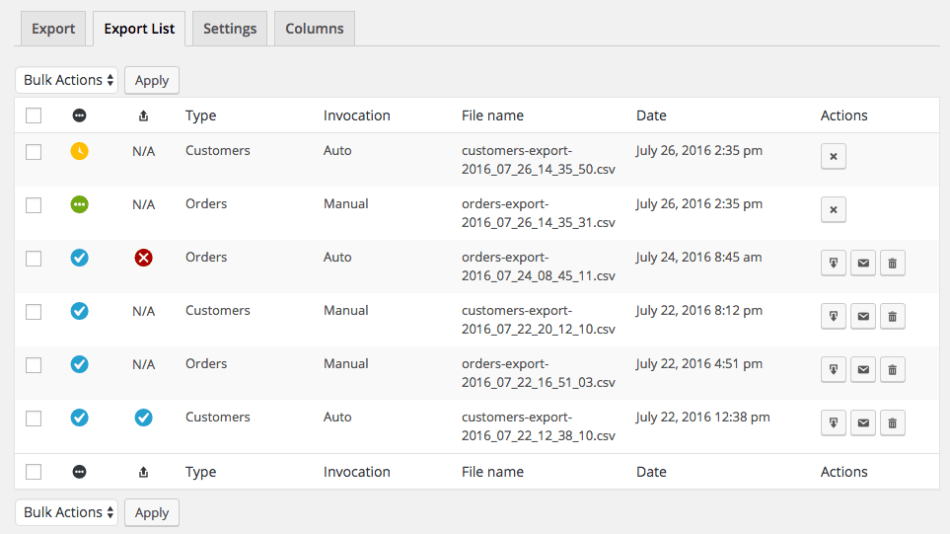 Export Fail Message

Download Customer / Order CSV Export Plugin for WooCommerce today at a at a 80% off discount instantly!!