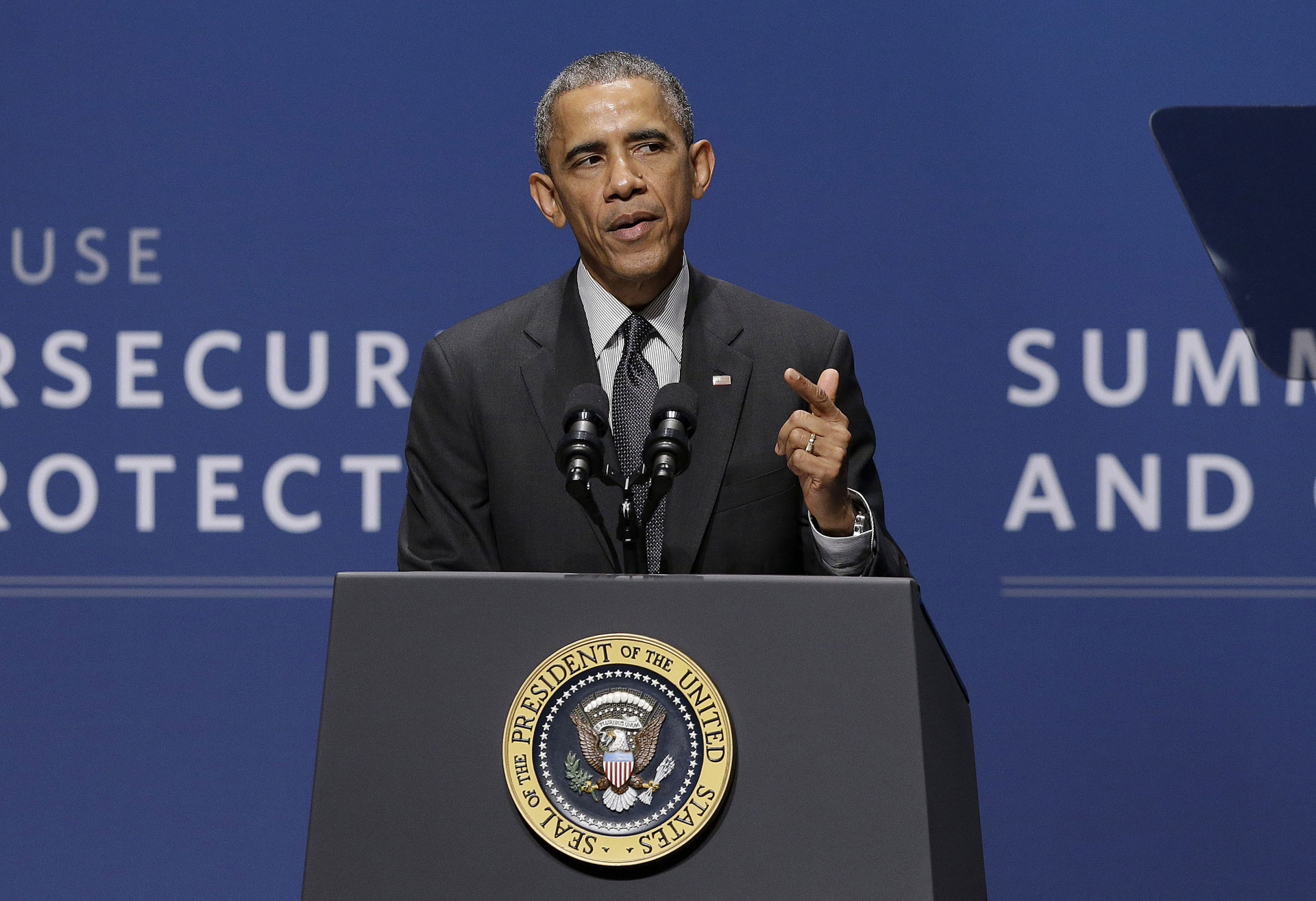 In the wake of the Anthem hack, President Barack Obama signed an executive order urging private companies to work together and share information regarding cyber threats with the government.
At Stanford University, Obama said, "much of our critical infrastructure, our financial systems, our power grid, are connected" to the Internet, which creates "new points of vulnerability we didn't have before."
Anthem, formally known as WellPoint and the second largest health insurer in the United States, was hacked in the evening of February 4th. This "very sophisticated external cyber attack," as described by Anthem CEO Joseph Swedish, exposed 80 million personal recorders to hackers. Anthem is conducting "an extensive IT Forensic Investigation to determine…how many people have been impacted."
Anyone insured under the following plans could have been affected:
Anthem Blue Cross
Anthem Blue Cross and Blue Shield
Amerigroup, Blue Cross and Blue Shield of Georgia
Caremore, DeCare
Empire Blue Cross and Blue Shield
Healthlink and Unicare
Swedish promised that Anthem "will provide credit monitoring and identity protection services free of charge so that those who have been affected can have peace of mind."
This attack has scared the Obama Administration into taking action to protect users from cyber attacks. However, the nation's most powerful tech leaders (with the exception of CEO of Apple, Tim Cook) declined invitations to Obama's cyber security summit.
According to Mashable , "friction has developed between the Obama administration and the nation's tech giants" since the NSA spying scandal in early June 2013, when former CIA contractor Edward Snowden leaked details to the media about extensive internet and phone surveillance by American Intelligence.
CEOs of Google, Facebook, Microsoft, and Yahoo attempted to publically campaign for the reformation of the government's surveillance policy on American citizens. According to Robyn Green, cyber security expert at the New America Foundation's Open Technology Institute, many of these companies "made commitments to their customers that they wouldn't give their customers' info to the NSA."
"The information-sharing proposals authorize either direct or functional information sharing with the NSA," Green said. "That violates the promises that those companies made with their customers."
These companies have been very determined to regain their customers' trust after the NSA scandal. Even though Tim Cook attended the cyber security summit, he commented "on the importance of privacy at the event on Friday." "Our customers' trust means everything to us," he said. "Privacy and security are built into every one of our products and services from their inception."