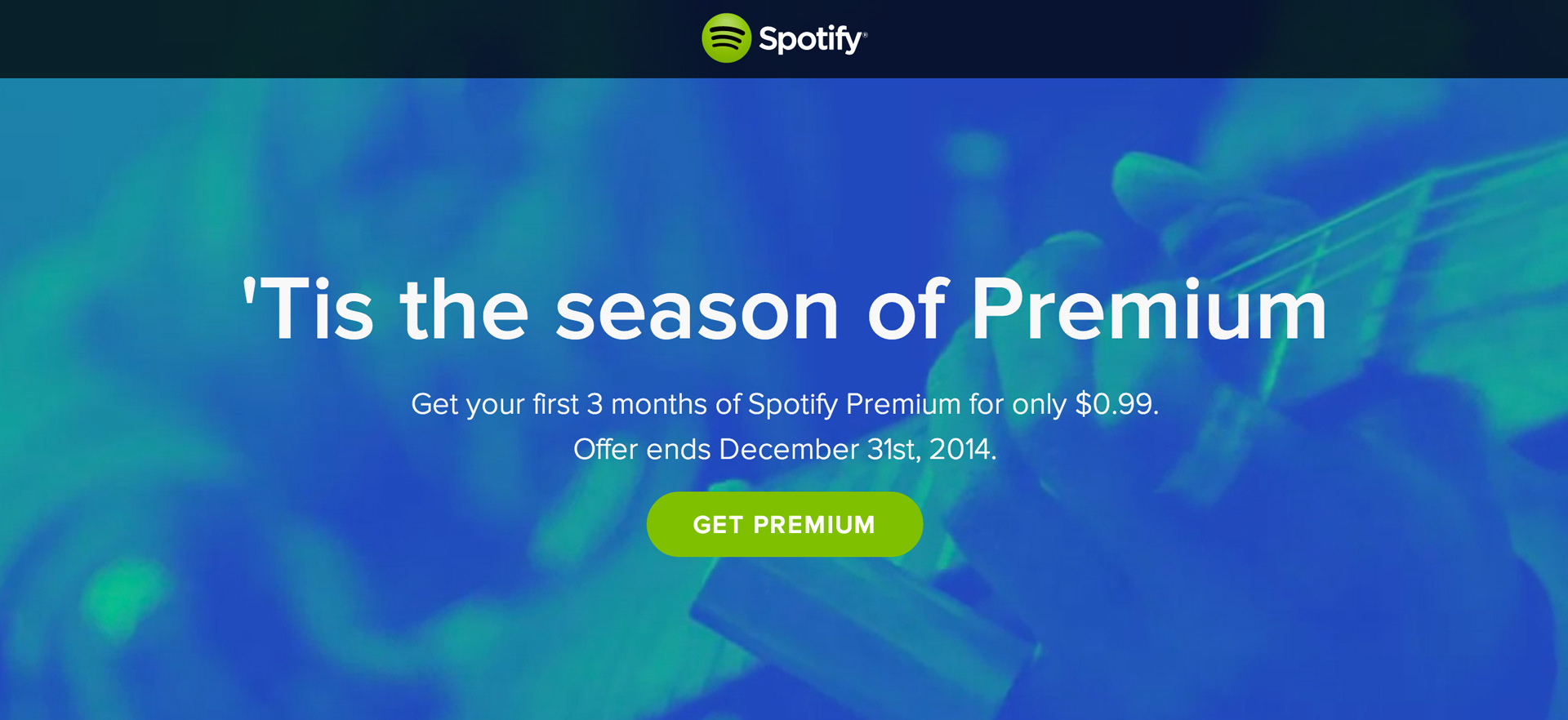 When Spotify made its U.S. debut in 2011, I was pretty skeptical of how well it'd do here. With dozens of free music streaming options which run right in the browser (read: YouTube, Vevo, SoundCloud), why would anyone want to install another application? How well would it integrate with our existing music libraries? Could Spotify ever replace iTunes?
Then came the questions of its premium model: would cellular data network caps hurt Spotify's ability to provide a seamless mobile streaming experience? Would people be willing to pay a premium every month to access their favorite songs offline? Do people even buy an album's worth of music every month to begin with?!
Three and a half years later, and online media streaming is still one of the fastest growing markets of our time. Spotify ended 2013 with 958 employees and just over a billion dollars in revenue—70% of which goes to music publishers and record labels. But at a trade conference in November, Martin Lorentzon, one of Spotify's founders, mentioned that their staff had grown to 1,500 and would soon be "up to 2,000 people."
A staggering 91% of Spotify's revenue comes from its premium subscriptions, not advertisements—that's $897 million vs. $90 million. As advertised, Spotify's premium plan "lets you play any song, anytime. You can even listen when you're offline. No restrictions. No ads."
Spotify Premium is $9.99/month regularly, but to celebrate the holidays this year, you can get 3 months of Spotify premium for only 99 cents! Offer ends December 31st.