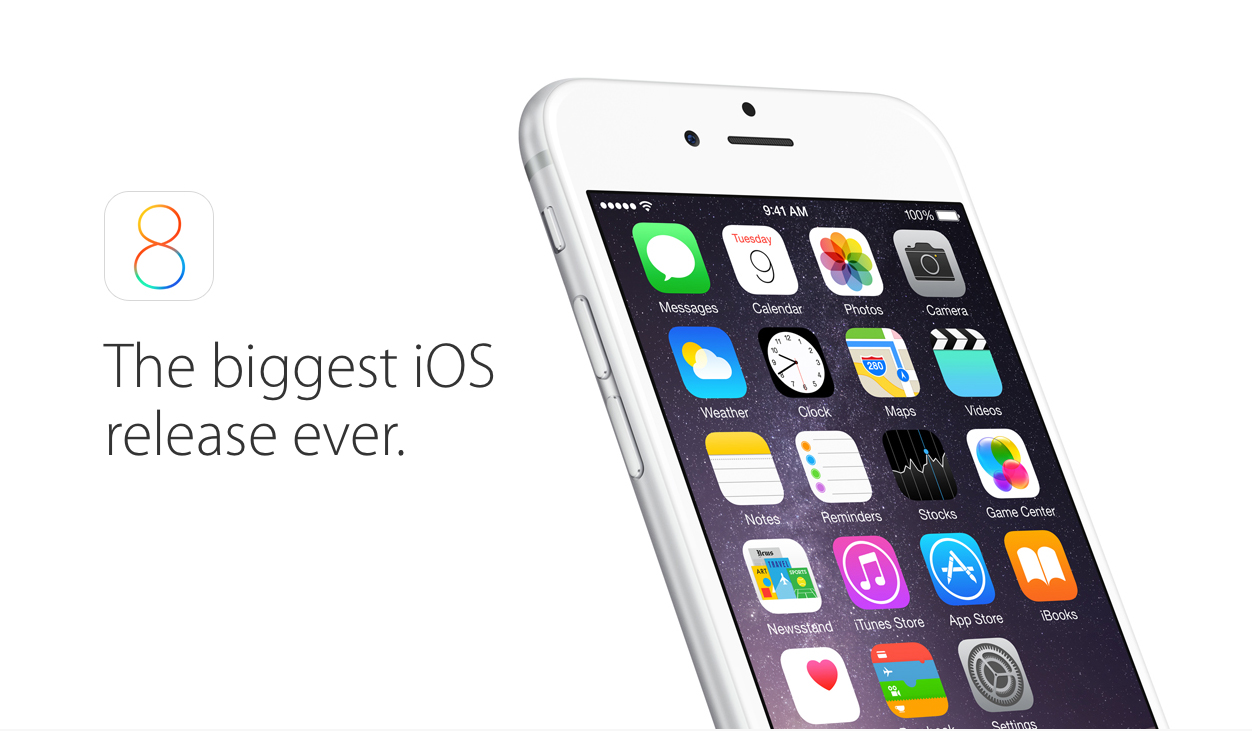 Apple launched its newest mobile operating system update, iOS 8, two days before the release of the iPhone 6 and iPhone 6 Plus. Fans can now get their hands on more than just the latest iPhone, and they don't have to wait in line for it.
iOS 8 is available for download on any iPhone from the iPhone 4S onward, the iPod touch (5th generation), and all models of the iPad, excluding the original iPad.
To download iOS 8, users need to visit the Settings menu on their devices, and select "General," followed by "Software Update." It's recommended that users backup their data before downloading, and ensure that they have 5.7 GB available in order for iOS 8 to complete the update successfully.
For people who don't want to delete everything off their phone to get iOS 8, Samantha Kelly of Mashable, recommends users to sync their devices and download iOS 8 directly from their computers, but "be sure to select 'check for update' when the prompt pops up on iTunes — not 'restore iPhone.' The latter option will indeed wipe all content from your device."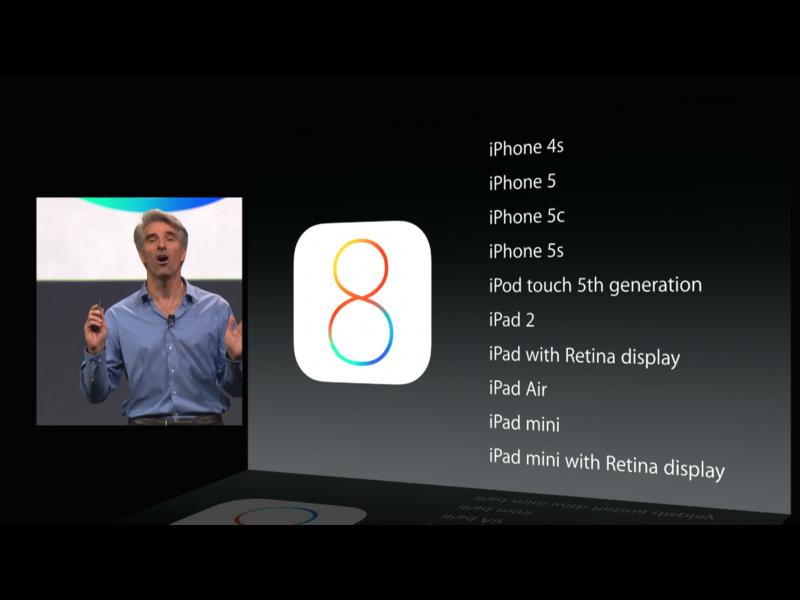 Five changes that come with iOS 8
1. Data Security
In a public letter written by Apple CEO, Tim Cook, Apple indicates, "on devices running iOS 8, your personal data such as photos, messages (including attachments), email, contacts, call history, iTunes content, notes, and reminders is placed under the protection of your passcode;" a passcode that "Apple cannot bypass."
They are even going as far as denying government officials access to its users' personal data. Cook wrote, "it's not technically feasible for us to respond to government warrants for the extraction of this data from devices in their possession running iOS 8."
2. Interactive Notifications
The iOS8 update allows users the opportunity to respond to texts and calendar reminders with just a "few simple taps and inline responses."
3. Camera Changes
Time Lapse: Techradar reported, "Apple added a time-lapse camera mode to iOS 8 beta 1 in order to help users capture extended moments and automatically speed up the video with a higher frame rate."
Convenient Editing Tools: According to Macworld, Apple has included additional editing features to the camera app that will allow camera users to "use a bevy of iPhoto-inspired features to crop, straighten, remove red eye, adjust lighting and contrast."
Recover Deleted Photos: Unlike past iOS updates, iOS 8 allows users a 30-day grace period before a "perfect picture" is permanently deleted. Within the 30-day period, the photos can be recovered, unless the user goes into the "Recently Deleted" folder and deletes all the contents.
4. SMS and Phone Calls on Mac
Because iOS 8 works with its counterpart OS X Yosemite, SMS and voice call notifications can be seen and answered on a Mac computer—with OS X Yosemite installed—or tablet screen.
5. Monitored Health Performance
With the new Health app that comes preinstalled, users will have all their health and wellness information in one centralized location. Rather than having to flip through multiple apps, HealthKit pulls information from other health apps and displays them on different interactive cards. Users can use this health platform to check their fitness progress, lab results, and nutrition all using this one app.
Apple appears to be working with healthcare providers and AllScripts, an electronic health record provider, to allow users to access their medical records on their devices. In addition, HealthKit includes a "Medical ID" card that has all the information that might be needed in the event of an emergency.
However, according to Mashable, users might not be able to download any "HealthKit-enabled apps from the Apple App Store" for a while because "the company detected a bug in the platform" that is expected to take two weeks to resolve.