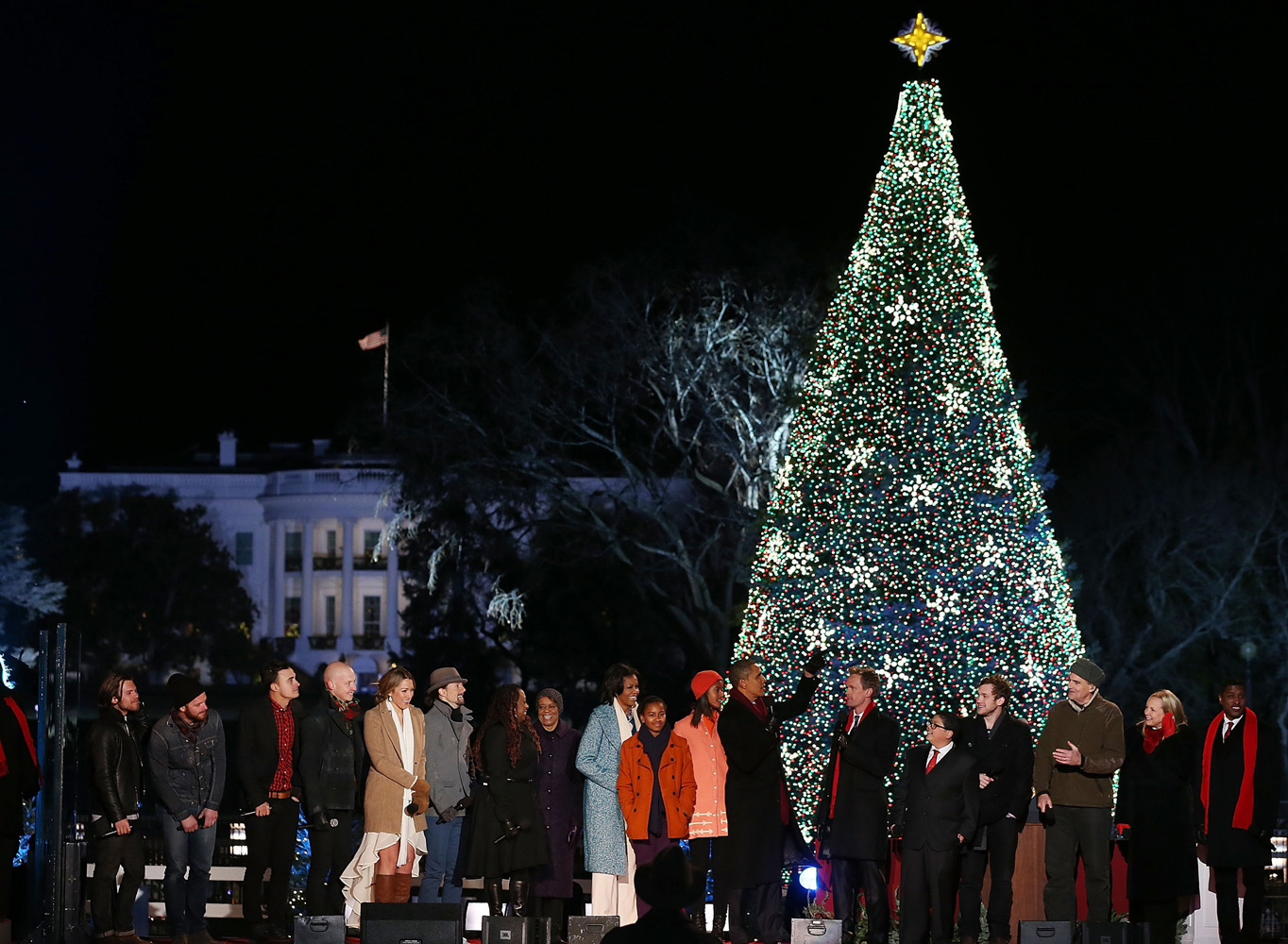 Made with Code, a Google initiative, is giving girls all over the United States the opportunity to code the lights on their respective Christmas tree in President's Park, where Christmas trees from each of the fifty states are on display.
Since President's Park is a national park, the National Park Foundation is partnering with Google to ensure Google's Made with Code encourages more women into the computer science field. The White House Christmas tree lights can be programed by anyone through Made with Code website and selecting "Code the Holidays," but Google's initiative is aiming to encourage girls to code.
Girls can use Google's Blockly, which is a simple coding language for beginners that allows users to drag and drop blocks that generate unseen code and carry out actions that select light colors, create shapes, design light patterns, and adjust movements and timing to decorate the trees in the Washington D.C. park surrounding the White House. The designs were debuted on Thursday during the annual National tree lighting ceremony when the first family lit the National Christmas Tree, and will remain on display throughout the holidays.
There are many visual coding languages for children to try after "Coding the Holidays." MIT developed a coding platform known as Scratch where children can create their own games. At Code.org there are more Blocky games to explore featuring Angry Birds, Frozen, and Flappy Bird.
Letting young girls participate in "one of Washington's oldest and grandest traditions," according to the National Park Service spokesperson, Mike Litterst, is an clever way to introduce and attract young girls to a field that has been founded by a woman but has been male dominated. Only one percent of high school girls have expressed the desire to pursue careers in computer science, but Google is hoping to be one of the organizations that helps change that.